The Daisy Airgun Museum, located in downtown Rogers, Arkansas, is a non-profit corporation which preserves and promotes vintage products and artifacts of the historic Daisy company while serving as a national tourism destination for Daisy fans and collectors.
The success of the Museum is dependant on admissions, product sales, donations and memberships. We invite you to join the "Friends of the Daisy Museum" to help us maintain this wonderful facility for future generations.
Do you want to know more about your old Daisy?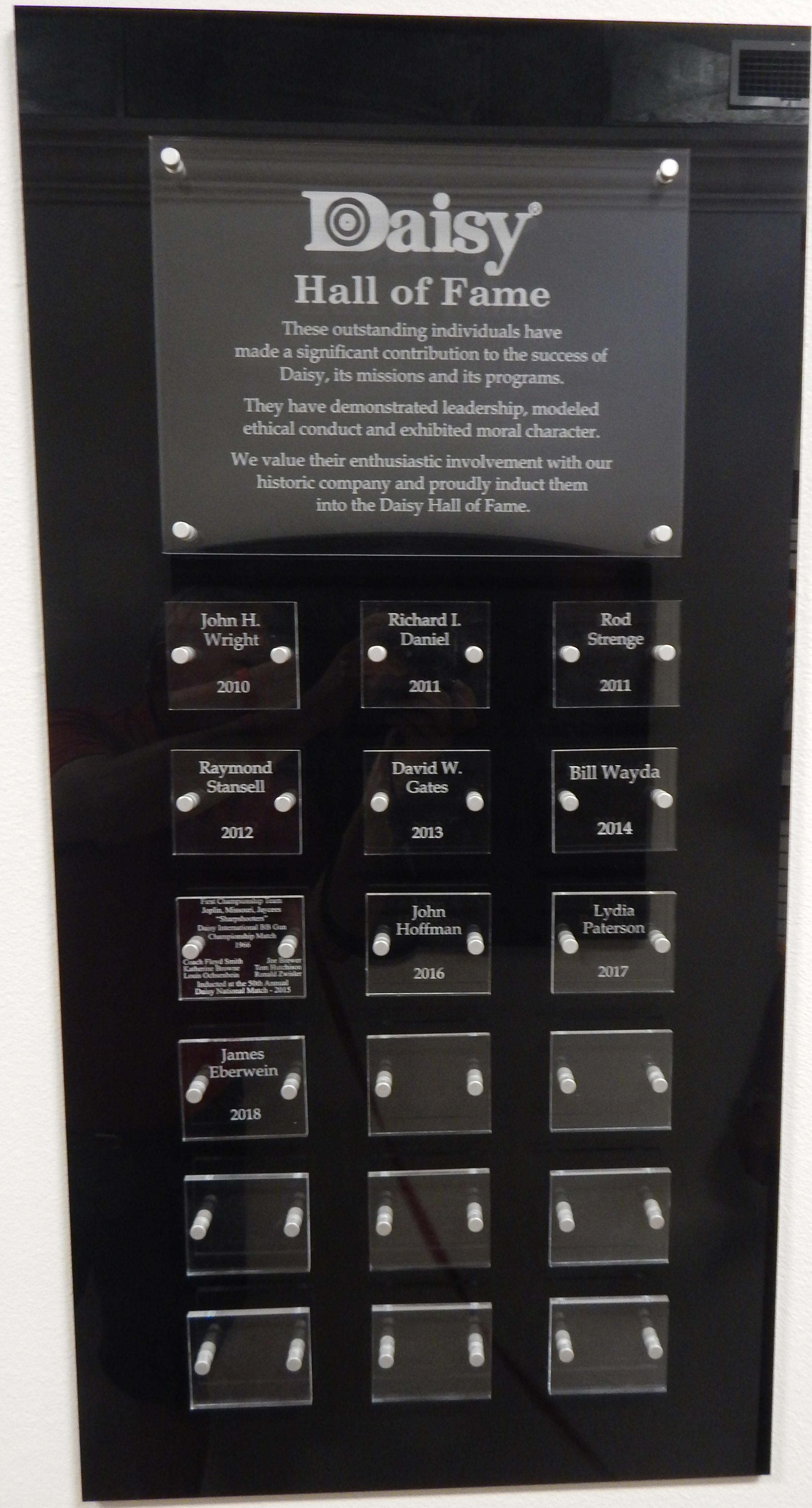 Visit the Daisy Hall of Fame

Daisy's ultimate honor is to induct someone into the Daisy Hall of Fame. Because the Hall of Fame honors individuals who have significantly impacted Daisy's history, the plaque hangs in the Daisy Museum for visitors to see.

Throughout Daisy's rich history, there have been many remarkable individuals…employees, retirees, some industry friends, and shooting sports advocates…who have contributed to the company's success, to youth shooting sports programs and to the communities in which they live.

In the summer of 2010, a Daisy Hall of Fame was created to recognize those people. Inductees have been honored at corporate milestone celebrations and at the Daisy National BB Gun Championship Match. Those who are inducted receive an individual plaque, the recognition of the company and their peers, and their names are added to the Daisy Hall of Fame plaque.

These words, on the plaque, define the qualifications of an inductee:

These outstanding individuals have made a significant contribution to the success of Daisy, its missions and its programs.

They have demonstrated leadership, modeled ethical conduct and exhibited moral character.

We value their enthusiastic involvement with our historic company and proudly induct them into the Daisy Hall of Fame.


John Wright
2010

Dick Daniel
2011

Rod Strenge
2011

Raymond Stansell
2012

David Gates
Presented posthumously
2013

Bill Wayda
2014

The Joplin Jaycees Sharpshooters,
Champions of the first (1966) Daisy BB Gun Championship Match
Team members Joe Brewer, Kate Browne, Thomas Hutchison,
Louis Ochsenbein, Ronald Zwisler
and their coach Floyd "Smitty" Smith.
Presented at the 50th consecutive Daisy Nationals
2015

John Hoffman
2016

Lydia Paterson
2017

James Eberwein
2018
Orin Ribar
2019
Joe C Murfin
2022
Charlie Pardue
Howard Baker
2023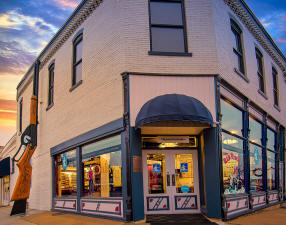 Come take your picture with the World's Largest Daisy BB Gun in Historic Downtown Rogers. Here are some fun facts about the giant sculpture:
• It was installed January 20, 2021.
• It measures 25' tall.
• Approximate scale: 8.33:1
• Sculpture has an aluminum frame.
• Parts are made of sculpted Styrofoam; coated with epoxy urethane
• Stock is filled with 180 lbs. of BBs in 20 lb. bags to ensure the sculpture is bottom-heavy.
• 180 lbs. of BBs = approximately 196, 363 BBs.
• Of course it doesn't shoot. However, if it did, the ammo would be 1.47" in diameter, 1/10th of an inch smaller than a ping pong ball.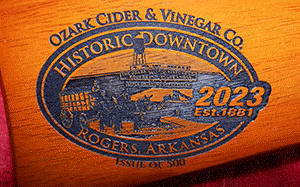 Each year the Daisy Museum creates artwork, featuring an historic site in downtown Rogers, Arkansas, to be engraved into the stock of the famous Daisy Model 25 pump-action BB gun. These guns are engraved to order and, when 500 guns have been made or at the end of 2020, whichever comes first, the issue will be closed.
50th Anniversary Daisy PowerLine 880 ONLY 500 MADE
Thanks to the Orin Ribar family for their donation of vintage Daisy belt buckles now available at daisymuseum.com

Vintage Red Ryder Belt Buckle from Orin Ribar's Collection

Daisy Centennial Belt Buckle from Orin Ribar's Collection
First Daisy Red Ryder Tribute
Limited Edition with Custom Package
In 2019, the Daisy Airgun Museum proudly accepted the donation of a very special No. 111, Model 40 Daisy Red Ryder BB gun which was a pre-production gun. It had been presented on April 2, 1940, to Fred Harman, by Daisy execs Cass Hough and Robert O. Wesley.

In exchange for the generous donation of this first model presentation gun, the Daisy Airgun Museum committed to produce 1,000 "Tribute" guns, with each stock laser-engraved with the same words which appeared on the first presentation gun: "ONE ONLY", "LIMITED EDITION", "CERTIFIED" and the signatures of Hough and Wesley. There was also a gold star affixed to the first gun and we have replicated that also.
Read about this gun in the NRA's "America's First Freedom": https://www.americas1stfreedom.org/articles/2020/4/2/unique-80-year-old-daisy-red-ryder-prototype-inspires-tribute-series/
Our new short-sleeved T-shirts feature a wonderfully artistic image of the new World's Largest Daisy BB Gun, which is leaned up against the Daisy Museum in historic downtown Rogers, Arkansas. We ask that you call to place your order so we can check on availability of your size in your preferred color. Colors are charcoal, mint green, red, blue and yellow. S,M, L, XL are $19..99 and 2X and 3X are $22.99.

God has blessed America!

Stand up, show your support, and pledge your allegiance to our country with this genuine Daisy Red Ryder BB gun. The stock is laser engraved with the American flag and the text of our Pledge of Allegiance. Click here to view more!
2nd Amendment Red Ryder - Engraved with your name.


Because a Daisy BB gun is just about everyone's first gun, it could just possibly be the most important gun in the world.
Click Here For More
Red Ryder State Guns



Now you can own an authentic Daisy Red Ryder with your choice of state name with state shape and official motto laser engraved on the left side of the stock. Click Here For More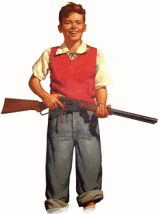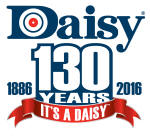 Click this Daisy 130th Anniversary logo to view and order one of Daisy's special limited edition collectibles!
The board of directors of the Rogers Daisy Airgun Museum, a 501(c)3, requests that you consider a donation to the Museum's foundation.
Our long-term goal is that the annual asset improvement of a growing foundation would, someday, entirely underwrite the Museum's operating expenses.
Click Here for The 2020 Northwest Arkansas Visitors Guide
Welcome to Rogers Arkansas!
If you can come to Rogers, Arkansas, we'd love to meet you and to hear your Daisy story. If you can't make the trip right now, we're hopeful that this website will serve as a virtual tour for you and that you too will read our history, visit our online giftshop, share your story with other online collectors and even pick up an exclusive limited edition collectible.
Planning a visit to Rogers to see the Daisy Airgun Museum?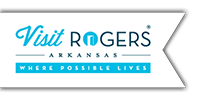 Click here to see other local attractions and plan your visit.